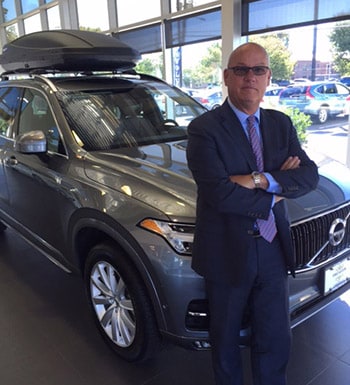 Welcome to the all-new Volvo Cars Cape Cod, a Premier Company!
Thank you for visiting our website and allowing us the opportunity

to earn your business.
Customer Satisfaction is our #1 priority and we strive every day

to create a culture of "customer first"!

At Volvo Cars Cape Cod we "Pure Price" all of our new and pre-owned vehicles. This ensures a hassle-free purchase experience.

Volvo Cars Cape Cod strives to offer the best experience in both Sales and Service every day. We are a family owned business and look to sustain long term relationships with our customers and our community.
Please feel free to contact me with any suggestions or recommendations.

Drive in, call in, or log on and "Come see what we have for you" at 270 North Street, Hyannis, MA.

Harold Reilly
General Manager
Volvo Cars Cape Cod

(508) 815-5400 x 4101